Page Hero Block
WICA Program
Investing in the next generation of water service.
Connecticut Water maintains 1,850 miles of water main across the state, replacing about 1% each year through the WICA program.
Block Group
Text Block - Normal - Left
The Water Infrastructure and Conservation Adjustment (WICA) program, which began in 2007, is an important part of our work to upgrade and maintain our water systems for current and future generations.
Connecticut Water replaces about 1% of our 1,850 miles of water main each year. Replacing aging or under-sized water mains before they become a problem means that we can complete the work under more controlled conditions, allowing us to better plan for service needs, rather than reacting in an emergency and disrupting service.
Image Block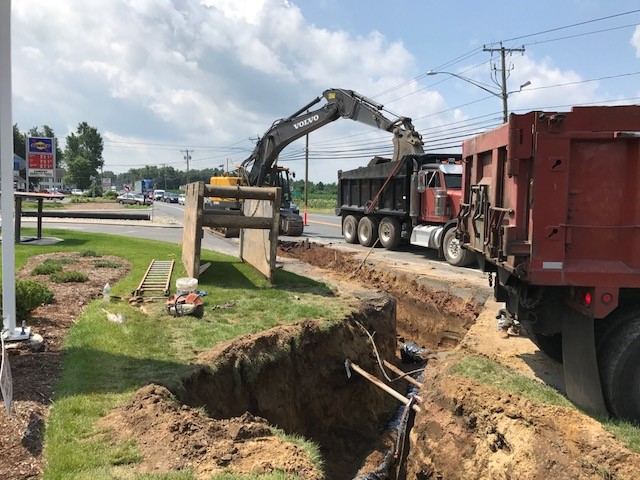 Text Block - Normal - Left
Investing in infrastructure replacement now is the right thing to do.
The replacement of hydrants, valves, leak detection equipment, meters and aging water pipes in the water distribution system allows for greater system reliability and service to our customers. It also enables us to be good stewards of our precious water resources.
Investing in our infrastructure is also part of our commitment to sustainability by allowing us to meet the needs of our current customers while protecting systems and resources for future generations, saving precious water resources by minimizing breaks and leaks in the distribution system.
FAQ Accordion
Frequently asked questions on the Water Infrastructure and Conservation Adjustment (WICA)
The Water Infrastructure and Conservation Adjustment (WICA) is an interim rate adjustment that covers the costs of replacing existing water system infrastructure. These small, semi-annual adjustments improve service to customers and level-out the impact on customer rates.
The WICA charge enables Connecticut Water to accelerate the replacement of aging water system infrastructure (like water mains) and sustain valuable resources. It ensures that future generations of customers continue to have reliable water service. Meanwhile, investments in these infrastructure projects supports economic development and creates jobs.
The Public Utilities Regulatory Authority (PURA) reviews completed projects and their costs before authorizing a WICA charge on customer bills. The WICA charge may be adjusted semi-annually as a percentage of the amount billed for the Basic Service, Water Usage and other miscellaneous service charges. WICA charges are not applied to interest or Linebacker fees.
Connecticut Water maintains an Infrastructure Management Plan for the 1,700+ miles of water main in our systems. We track the age and condition of water pipes, the frequency of main breaks, leakage and lost water, and the fire protection needs of the community in determining what water mains to replace when. We also consider the timing of municipal projects (like road paving) to see if there are opportunities for cost savings and commuter convenience by coordinating work with other projects.