Page Hero Block
Water Drop Watchers Program
Block Group
Text Block - Normal - Left
Our Water Drop Watchers Program offers third grade students in our service communities a curriculum-aligned, interactive lesson on:
Where Water is Found
The Water Cycle
How Much Freshwater is Available on Earth
How Much Water We Use for Common Daily Activities
Ways to Conserve Water
The curriculum was developed in partnership with the Pomperaug River Watershed Coalition and classes are taught in person by Connecticut Water employee volunteers.
Since the program's launch in 2017, thousands of Connecticut students in hundreds of classrooms have learned about the importance of clean water and conservation in lessons that meet state curriculum standards.
Repeater Block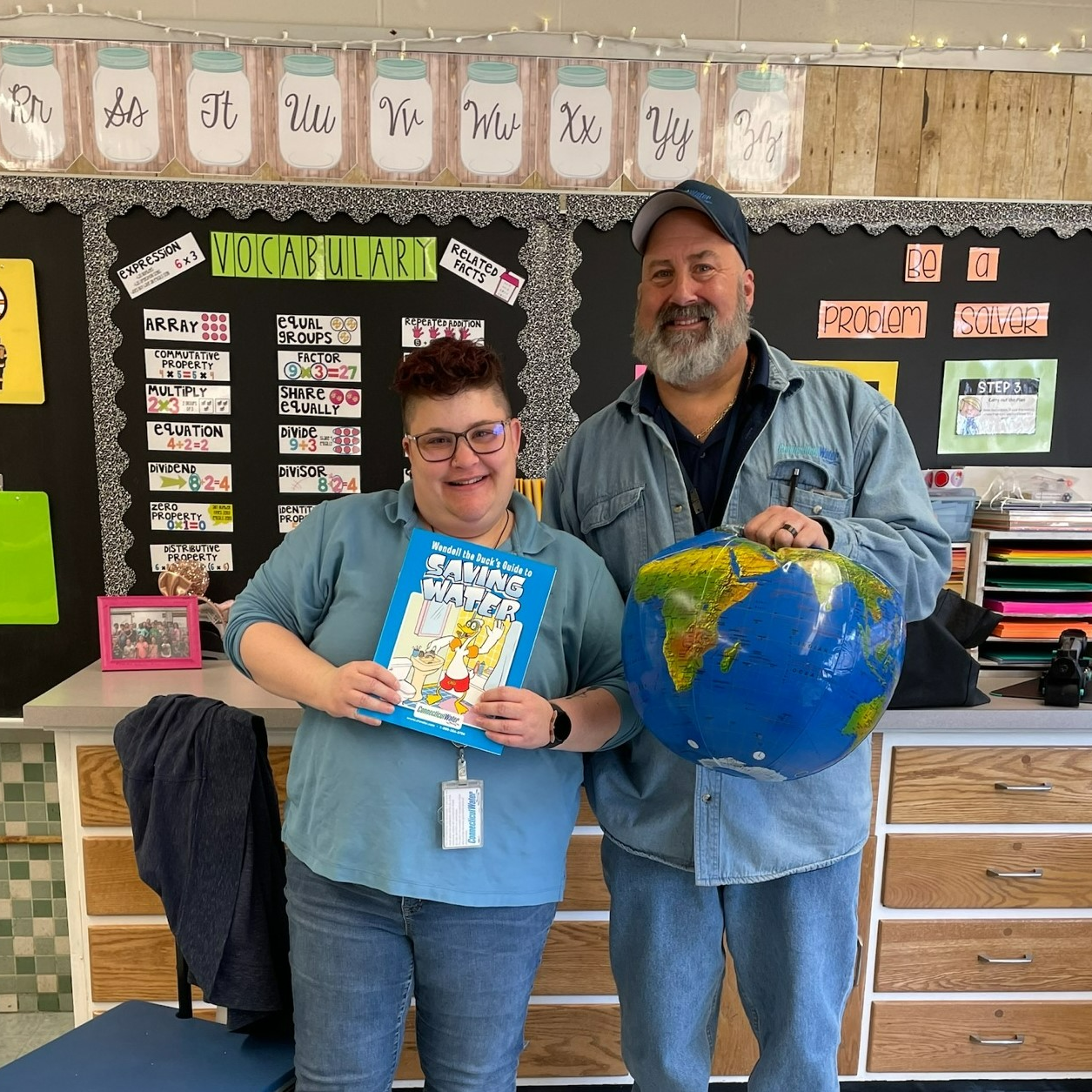 Text Block - Normal - Left
Get Involved
Contact us to see if we can bring Water Drop Watchers to your classroom or community group.
Water Drop Watchers classes are available to schools served by Connecticut Water or community groups within our service communities. For more information, please contact Jessica Demar.
Contact Jessica