Page Hero Block
Protection at the Source
Committed to protecting your water source.
High quality water starts at the source, so we preserve watershed land as permanent open space, regularly inspect privately owned land in our watersheds for potential risks, and do our part to keep watershed land clean.
We protect source water through forest management plans, careful review of development proposals, implementation of an Emergency Spill Response Program, and regular clean-up efforts. Our commitments help to ensure clean water for customers also include ownership and maintenance of 6,500 acres of watershed land as permanent open space.
Block Group
Text Block - Normal - Left
Watershed Inspections
Information About Public Water Supply Watershed Inspections
Connecticut Water provides drinking water to over 106,000 customers or about 350,000 people in 60 communities in the state.
Our water comes from a combination of wells and reservoirs and we take a number of steps to protect those water sources and treat and monitor the water delivered to our customers.
There are approximately 4,000+ watershed properties throughout the state that Connecticut Water is required by state health department regulations to inspect.
Section 19-13-B102(b) of the Regulations of Connecticut State Agencies requires water utilities to perform an annual inspection of their watershed areas and to submit an annual report to the Department of Public Health (DPH).
Section 25-51 of the Connecticut General Statutes authorizes water utility inspectors to enter and inspect premises located within public drinking water supply reservoir watershed areas.
The inspection involves a visual evaluation of properties by our watershed inspectors for any conditions that could potentially impact the water quality of the water supply.
Image Block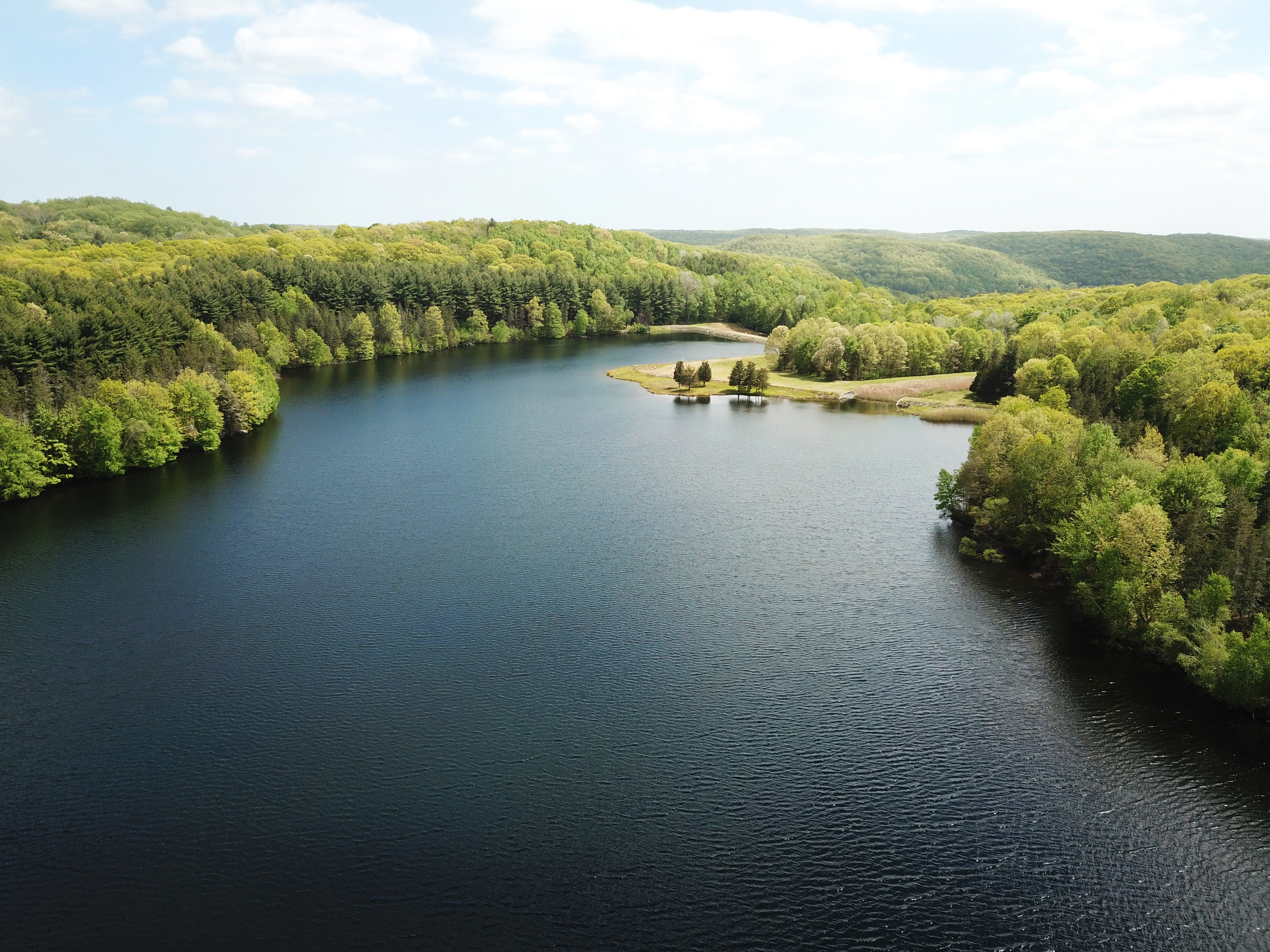 Text Block - Normal - Left
Land Preservation
One of the ways that we protect our water supplies is to engage in efforts that protect and preserve land in our watersheds as open space, where they'll be protected from development forever. Almost all of our 6,500 acres in Connecticut is dedicated open space. We invest in additional watershed acreage as it is available and beneficial to the protection of our water supply.
At Shenipsit Lake Reservoir, which is a critical water supply source for north central Connecticut, we partner with the Shenipsit Lake Association to offer recreational fishing and hiking programs open to all residents of Connecticut. Activities permitted and approved by the State of Connecticut Department of Public Health (DPH) on the reservoir property include a year-round hiking trail, and an April – October fishing program which is monitored daily to ensure that activities can be enjoyed by the public while not negatively impacting water quality.
We also maintain a hiking trail permitted by the Department of Public Health at our Killingworth and Kelseytown Reservoirs in Killingworth.