Page Hero Block
Be Sure Before You Open Your Door Program
Block Group
Text Block - Normal - Left
Our award-winning program, Be Sure Before You Open the Door, protects customers from imposters posing as utility workers.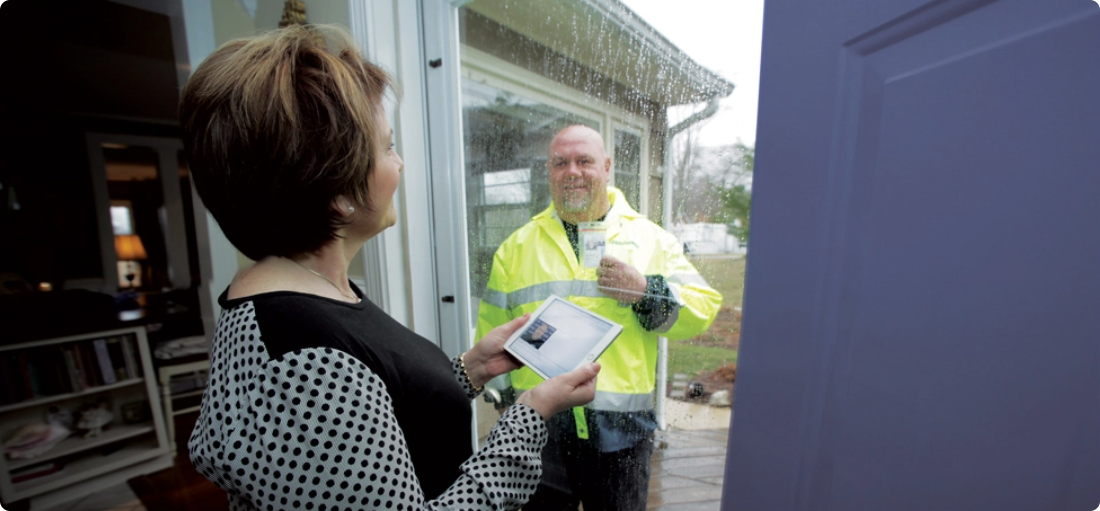 Before a scheduled service appointment, we send an email to our customers with a photo of the service person on route, matching the photo on the service employee's company-issued ID. The ID will feature a unique background and holographic watermark for added security.
When our employee arrives at your home, they will be driving a vehicle with the Connecticut Water logo and will show you their photo ID. All of our customers are encouraged to call 1.800.286.5700 to make sure that the employee is who you expect them to be.
Contact us to make sure we have your email address to be a part of this program.
We prioritize your safety and want to ensure you feel secure when you open your door.